Due to Covid-19, our 2020 trip to the Dominican Republic was canceled. We will watch conditions closely, and see what develops for the Summer of 2021.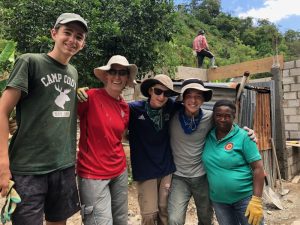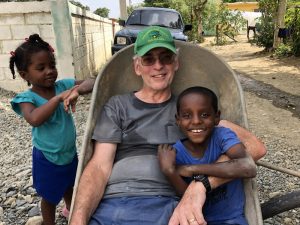 A group of parishioners from St. John's Church travels each summer with the Westchester-based community development organization Bridges to Community. We work side by side with a beneficiary family and community members to construct homes in an area where secure housing is scarce. It's an amazing week of learning about the issues facing a developing country, making new friends in the D.R. and getting to know your fellow parishioners better. The landscape is beautiful, the people are wonderful, and the food is fresh and delicious.
***
Teams work with Bridges staff, the family who will receive the home (or community benefiting from the work), professional local masons (whose employment is made possible by the funds raised by mission teams), and generally the entire community in which we are working. The trip is a wonderful occasion to build cross-cultural relationships, to understand issues confronting resource-challenged communities in a developing nation, to become advocates for sustainable development, to build relationships with fellow parishioners, and to better understand the connection of our faith to social action.
St. John's parishioners, family, and friends are all welcome to join us! Please contact Linnet Tse or Carla Berry for more information.