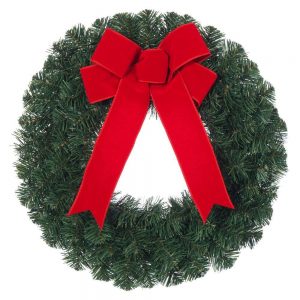 The ECW is offering its much-loved Christmas wreaths again! ORDER DEADLINE: MONDAY, NOVEMBER 30, 2020!!
Beautiful Christmas wreaths will be available for pick-up at the Parishioners and Friends Outdoor Christmas Market on Saturday, December 5, 10am – 2 pm. The wreaths are sourced from the Connecticut Audubon Society. Your order will benefit their work, as well as the ECW's outreach efforts.
Please use the form below to order and pay via PayPal. There is an option to pay via check, per the instructions below. Payment (Paypal or checks) must be received prior to the December 5 pick-up. Thank you!
Questions? Contact Becky Kirkham: [email protected]