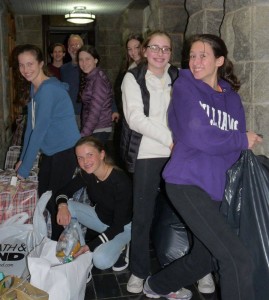 St. John's is an enthusiastic supporter of the Midnight Run, an outreach to the homeless living on the streets of Manhattan. Twice a year, rotating with other houses of worship in the area, food and clothing donated by St. John's members are delivered directly to homeless people. Teens and adults work side-by-side on this project, packing up the items and then distributing them to the homeless, usually men. An important element of this ministry is fellowship with the men, and participants often find that they are rewarded by personal contacts with individuals that have been marginalized. St. John's also provides bagged meals to other area churches that organize runs throughout the year. In addition, St. John's 2013 Easter Appeal raised over $20,000 in donations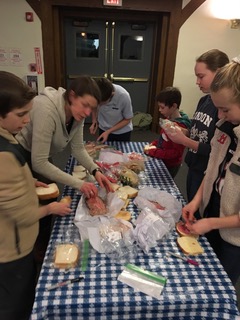 from parishioners to provide for a year the administration costs of a Midnight Run program that supports job-hunting for New York's homeless and other people in need. We also collected countless dress shirts, ties and suits for this program.
In 2019, we completed a full run on January 11 and June 14, and a "mini" Run on May 24 for Memorial Day Weekend. In 2020, we did a full run on January 17, a modified run on Friday, June 12, and another on September 4. Our most recent run was January 15, 2021 (click here to read about our latest run). We are exploring the possibility of a modified run in February 2021.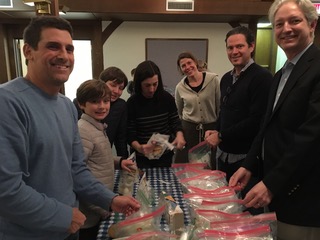 Please email Melissa Pierson to find out more about this ministry or to sign up for our next run.